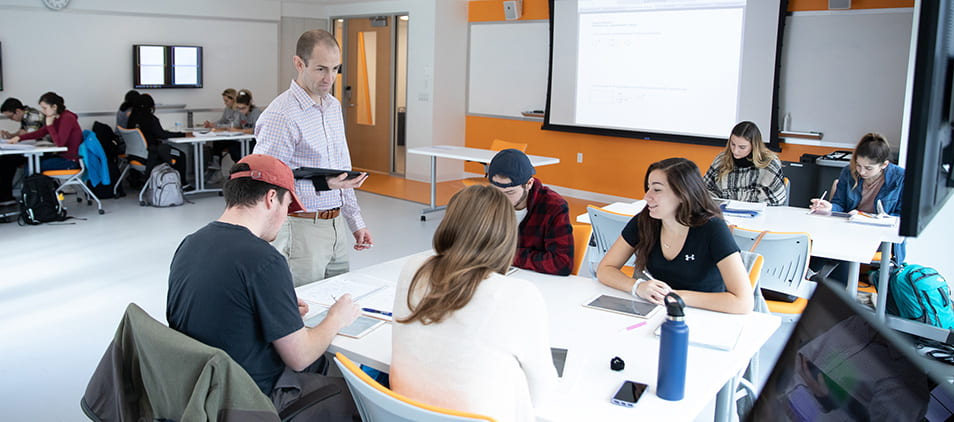 Our Curriculum
The Department of Chemistry and Biochemistry offers four different degree programs that give students the flexibility to follow their own interests. Our degree programs are accredited by the American Chemical and the American Society for Biochemistry and Molecular Biology.
Features of our degree programs: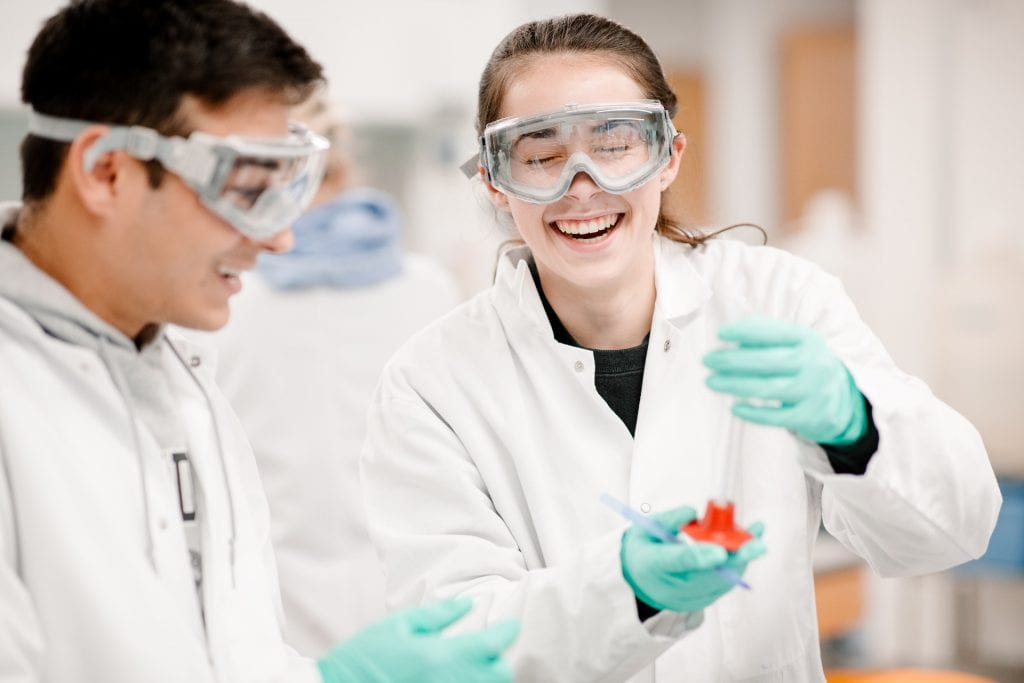 Direct training and mentoring from Ph.D.-level scientists who are dedicated to undergraduate education, including the adoption of active-learning methods and inclusive pedagogies for all types of learners.
All of our declared majors are placed in smaller, majors-only sections of their chemistry courses, which means students will progress through our program as a cohort and receive significant attention from their professors.
Our Chemistry Seminar program (known affectionately by our students as Cheminar) gives students an opportunity to present a research-level talk to their peers in their 3rd/4th years. This speaker series also brings notable alumni and accomplished industrial/academic chemists to campus to engage with our students.
Many of our courses also fulfill requirements in the College's core curriculum, so students will have plenty of space to take electives and/or conduct research with a faculty member.
Degree Programs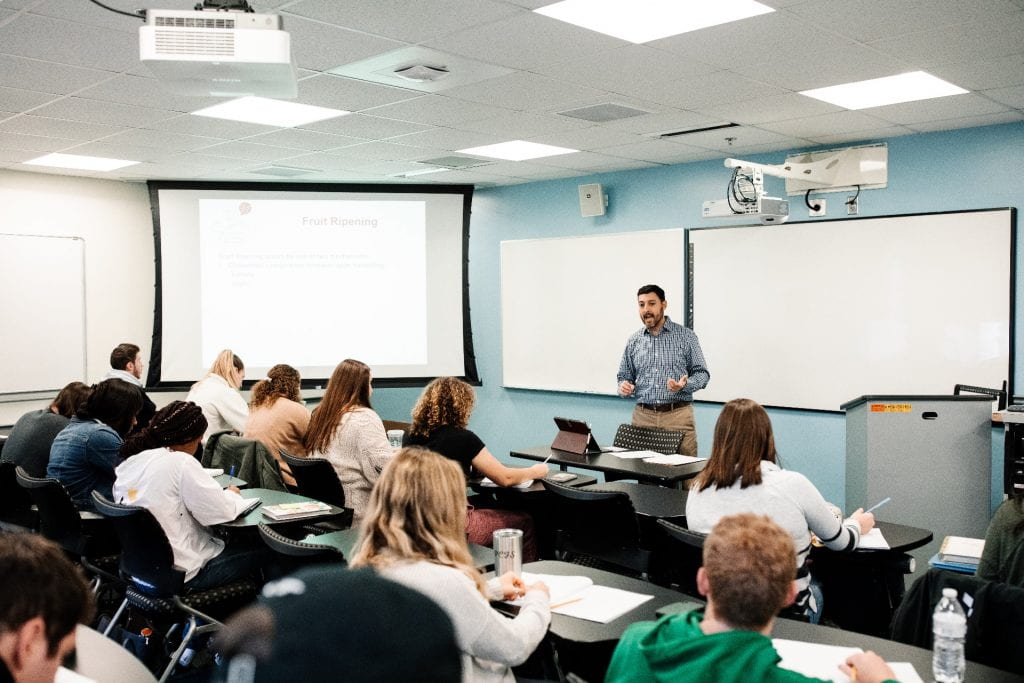 B.S. in Chemistry – This degree is our signature program in chemistry and is designed to provide in-depth training in all areas of chemistry. Every student will receive at least 400 hours of hands-on work in the teaching laboratory. Additional opportunities are available for students who are interested in undergraduate research. This program is for students who are interested in advanced graduate degrees or employment as a chemist in the chemical/pharma industry immediately upon graduation.
B.S. in Biochemistry – This degree is our signature program in biochemistry and provides in-depth training in the chemistry of biological macromolecules. Students will combine introductory courses in chemistry and biology with advanced lecture and laboratory courses in biochemistry. Opportunities also exist to conduct original research with a faculty member. This program is excellent preparation for students who are interested in research and advanced study, employment in the biotech/pharma industry, or for those who may be interested in the health professions.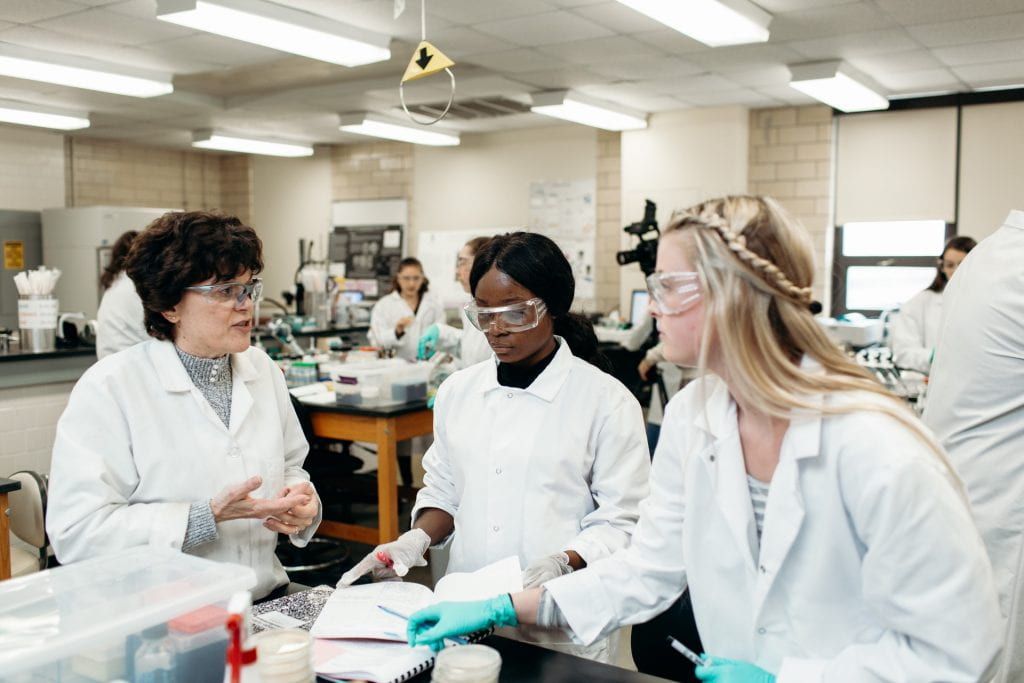 B.A. in Chemistry – This degree program is more flexible than our B.S. degrees, with fewer required courses in chemistry. This enables students to tailor their curriculum to meet their individual needs. Students frequently use this option if they plan to double major in another discipline, if they are interested in the health professions, or wish to combine a science degree with more focused offerings at PC, such as the Business Innovation minor.
B.A. in Chemistry/Secondary Education – This degree program is designed for students who want to teach chemistry at the high school level. Courses for the B.A. in Chemistry are combined with specialized courses in Education and a student teaching component to prepare students to become effective chemistry teachers.